(L-R) Aust Ch Sybeck Spirit of Fashion "Macey", Chelsea, Aust Neuter Ch Sybeck Naughty N Nice "Lexi"

Riley, Aust Ch Sybeck Hocus Pocus "Paddy"



Simon, Bec, Riley and Jake welcome you to
Sybeck Labrador Retrievers
We are based in the South West of Victoria and aim to breed quality Labradors for soundness, confirmation and the perfect family pet.
All our Labradors are Hip/Elbow Scored, full DNA profiled, PRA, EIC, HNKP etc tested and are registered with the Dogs Victoria (Australian National Kennel Council).
WE BREED FOR QUALITY, NOT PROFIT!
For more up to date news and pics of our dogs and puppies please click on the Facebook link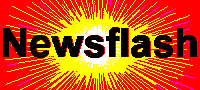 We are so thrilled to add another homebred champion to our dogs ~ Macey is now an Australian Champion! - Ch Sybeck Spirit Of Fashion and now we are esctatic to add Paddy - Ch Sybeck Hocus Pocus as our latest homebred champion!
Gaining these 3 champions in one year are all the more special as they are black, yellow and chocolate - something rarely done!
We are thrilled with the ad from Hallmark Cards which features our beautiful
home bred labrador "George" - click on the following link to enjoy: